Any teacher can apply for a card, i.e. public, private, preschool, Amish, and homeschool teachers.
No special identification needed.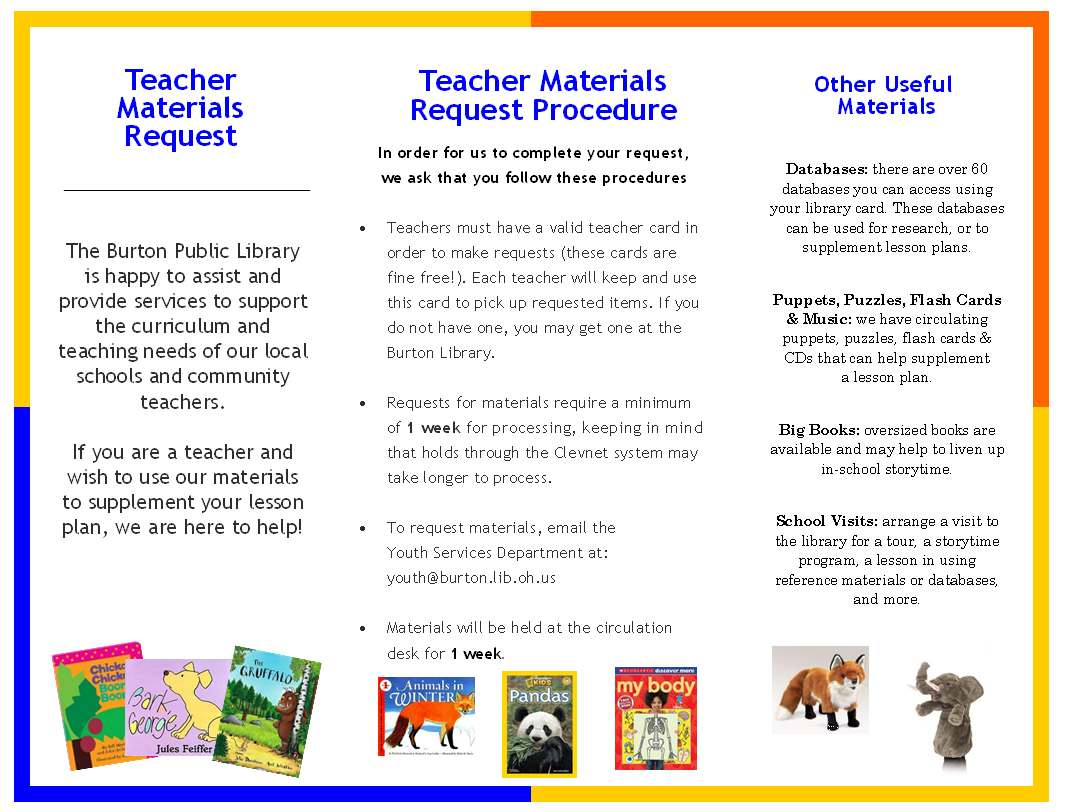 In order to be eligible for a teacher card, fines on their personal card must be below $10.00. The teacher cards are fine free and materials have normal Burton Public Library loan periods. Exceptions (extended loan period, etc.) are evaluated on a case by case basis.
To place a teacher request order to our youth services department, email your request to: youth@burton.lib.oh.us
*Please allow one week for request to be completed. 

*Please note that items such as Puppets are not currently available for circulation at this time due to the current health crisis.