Burton Public Library Curbside Pick-up Now Available!
The Library is currently closed to the public, but we are excited to offer curbside pickup of Burton Library materials. Learn here how you can pick up items from our library in a safe, contact-free way.
How to request items:
To request items for pick-up:

By Phone: call the library at (440) 834-4466.

Online: (1) Search for items using our online catalog. (2) Limit your search items to Burton Library (directions on limiting items at the end of this document). (3) Ensure that the item is at our library and not checked out by looking under "Status." (4) Click "Place Hold" on items available. (5) Select BURTON/main library as your Pickup Library. (6) We will contact you when your items are ready. Please note: at this time, we are unable to send or receive items from other libraries in the Clevnet system. 

Or fill out our request form here: https://forms.gle/JD4Ks4BkuNttreKZA
Since Burton items are only available at this time, it would be helpful to check our catalog first to ensure your items are available at our library.  For directions on limiting items to Burton Library, follow the guide at the end of this document. 
When your items are available:

We will call you to schedule a pick-up time. When we call, you will have the option to select table pick-up or park pick-up (more on table & park below).
 
PICKUP HOURS:
MONDAY: 10AM TO 2PM
TUESDAY: 12PM TO 8PM
WEDNESDAY: 10AM TO 2PM
THURSDAY: 12PM TO 8PM
FRIDAY: 10AM TO 2PM
SATURDAY: 10AM TO 2PM
How do I pick-up my items:
Step 1: pull into the driveway to the right of the library.
Step 2: follow the signs that bring you to the back-parking lot of the library.
Step 3: did you choose table or park?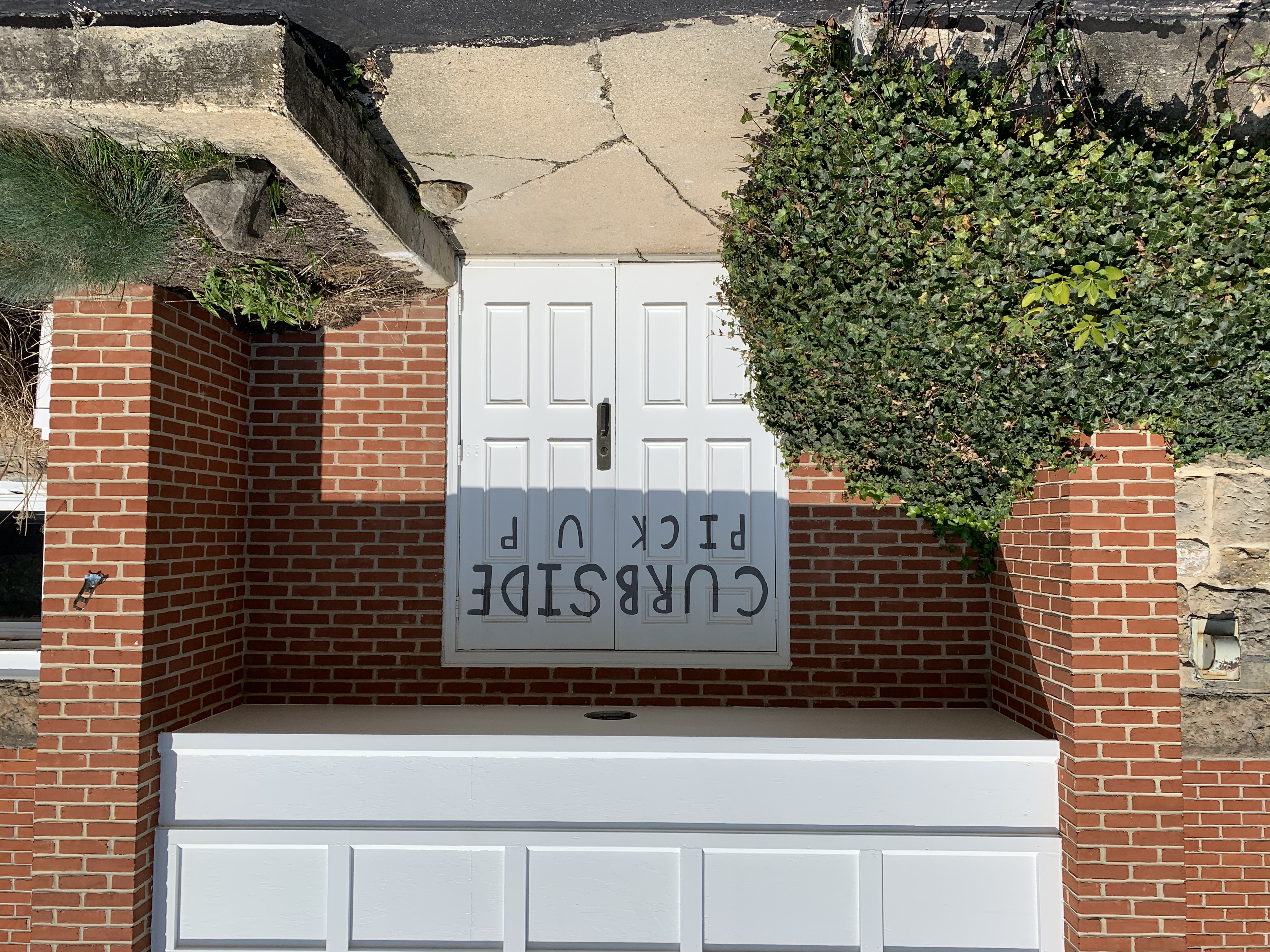 If you chose table: pull right up to the door that says curbside pickup. You will see a grey cart with your items on it. Take the items and that's it!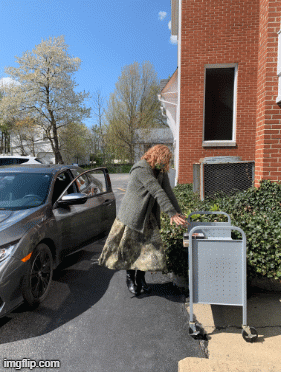 *STAFF WILL NOT HAND YOU ANY ITEMS. YOU MUST HANDLE THE ITEMS YOURSELF.
If you chose park: Please follow the signs and park in the designated curbside parking spot and open your trunk. Please return to your car. A staff member will come out, place your items in your trunk and close your trunk.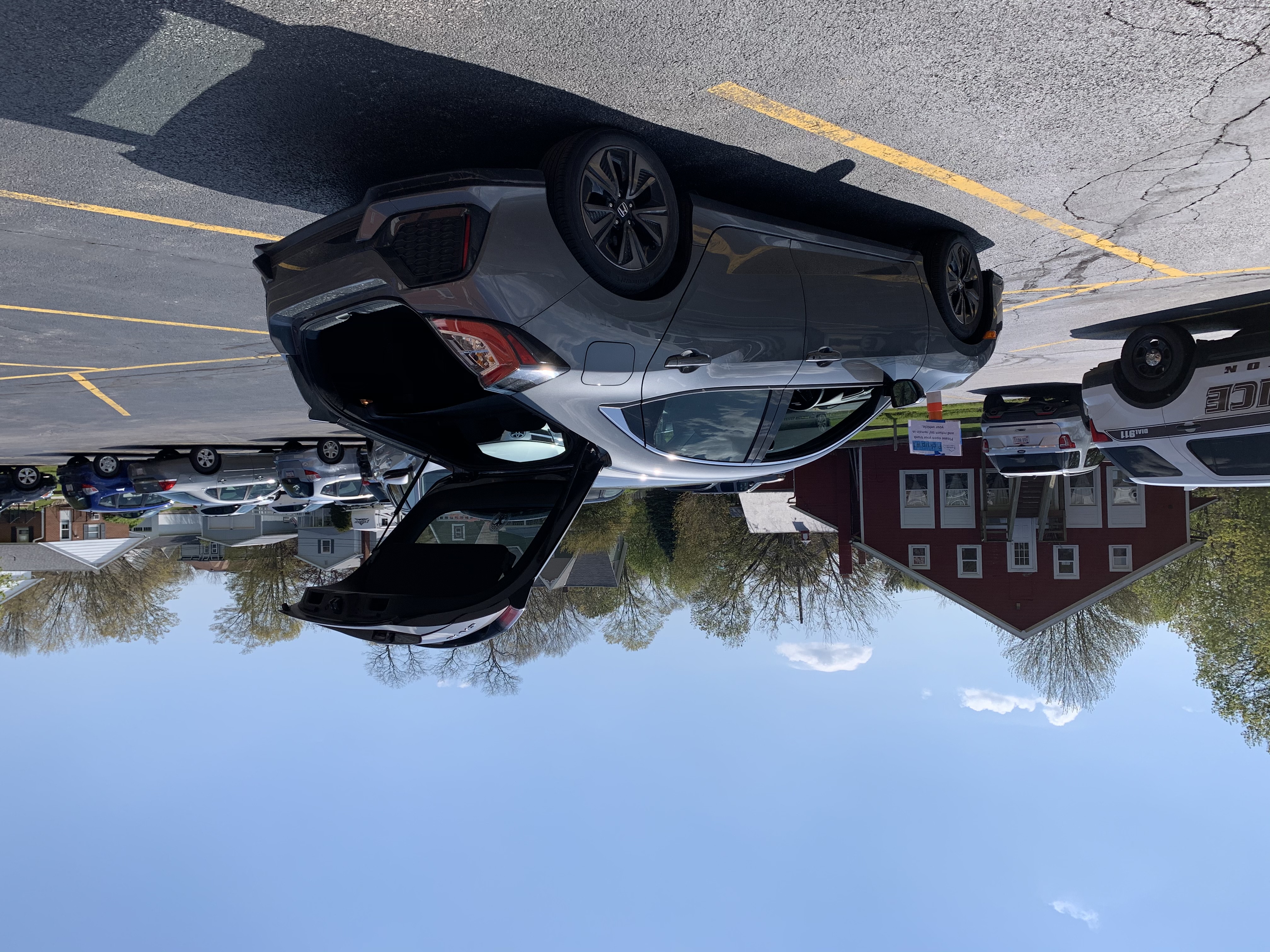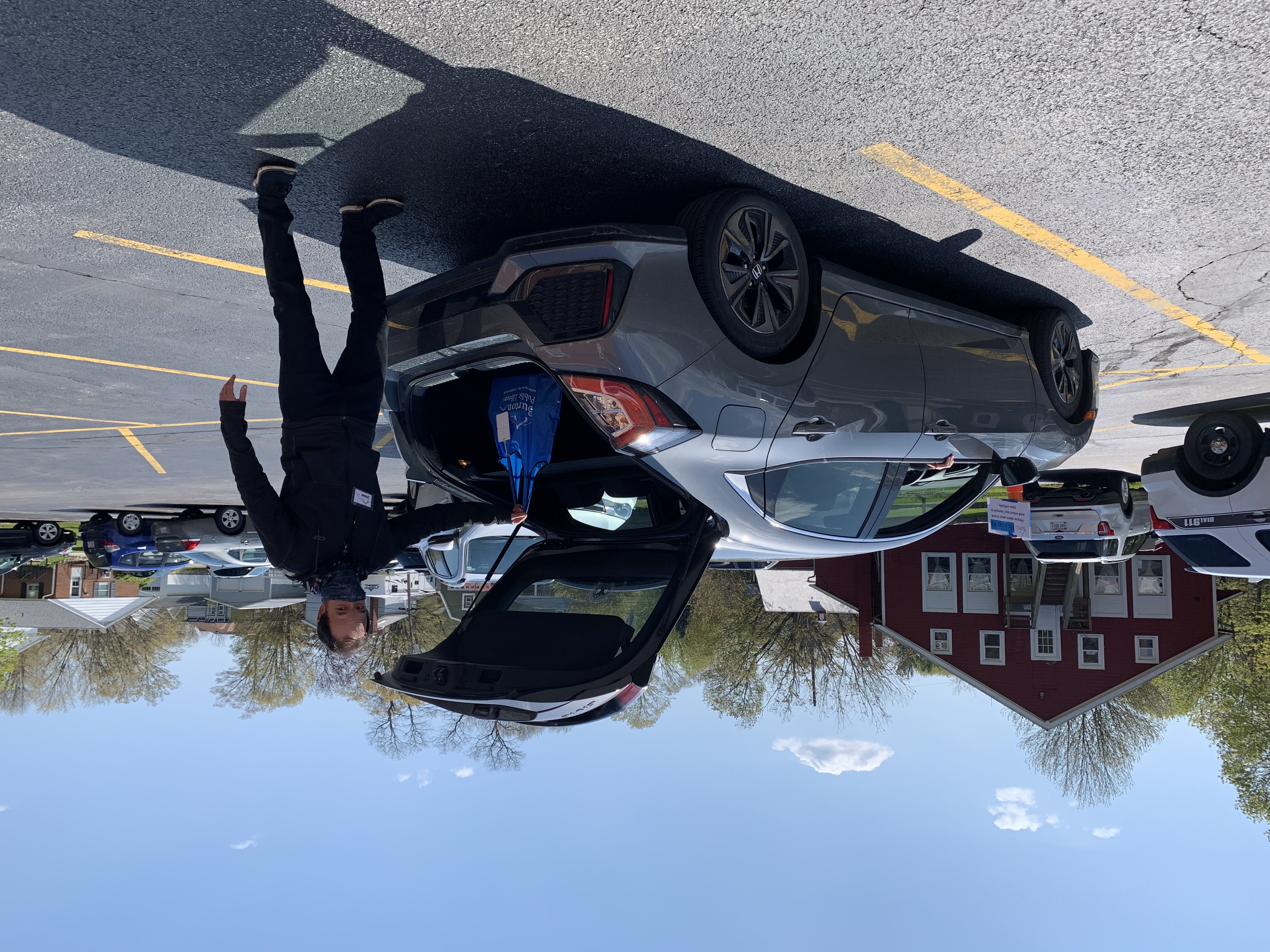 How do I return my items?
Book drops are now open and you may return your items to our book drops at any time.

Regarding Library Items and COVID:
All items going out for curbside pick-up have been quarantined following CDC procedures and guidelines.
How to limit your items in our online catalog:
Go to the online catalog and search for your item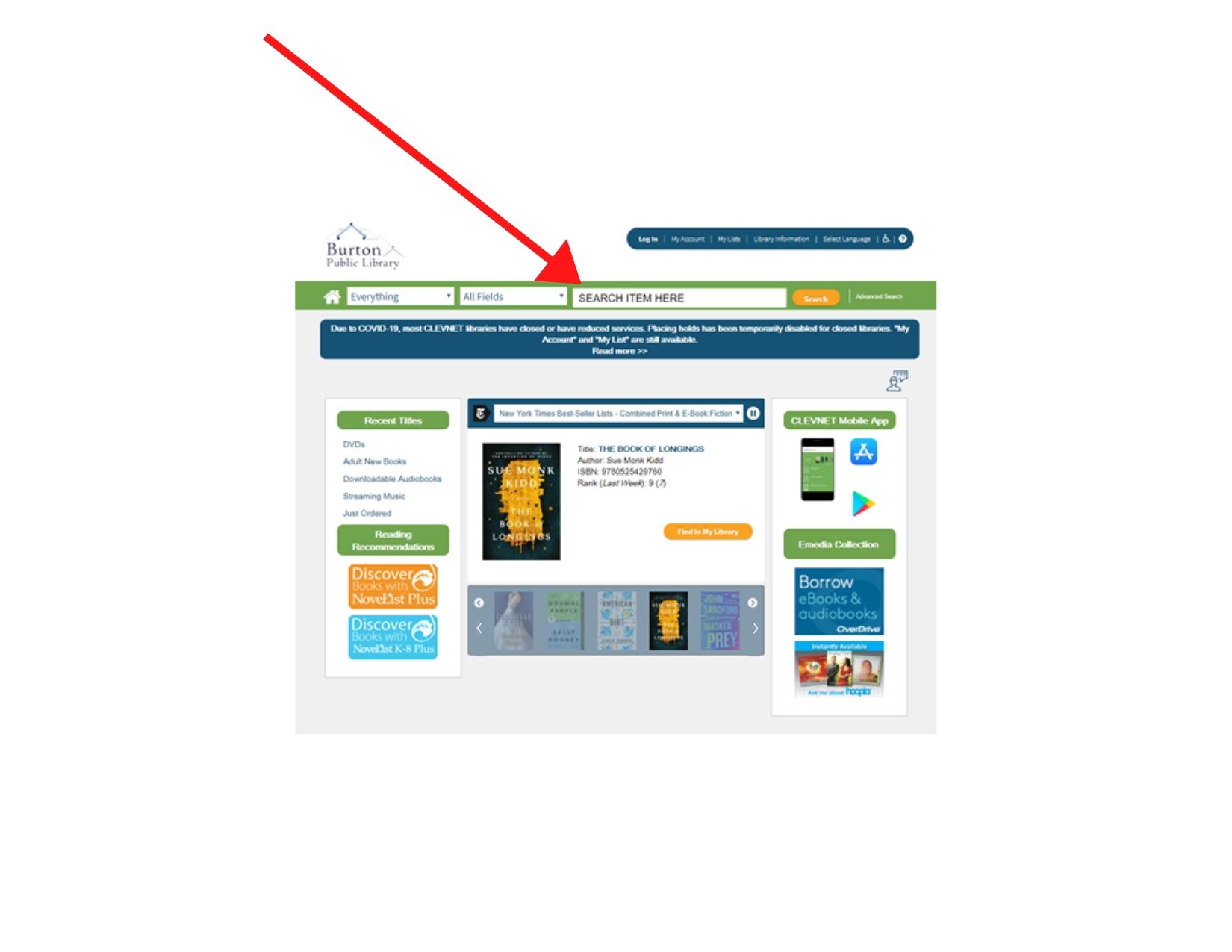 In the left-hand side bar under "Library" click "more"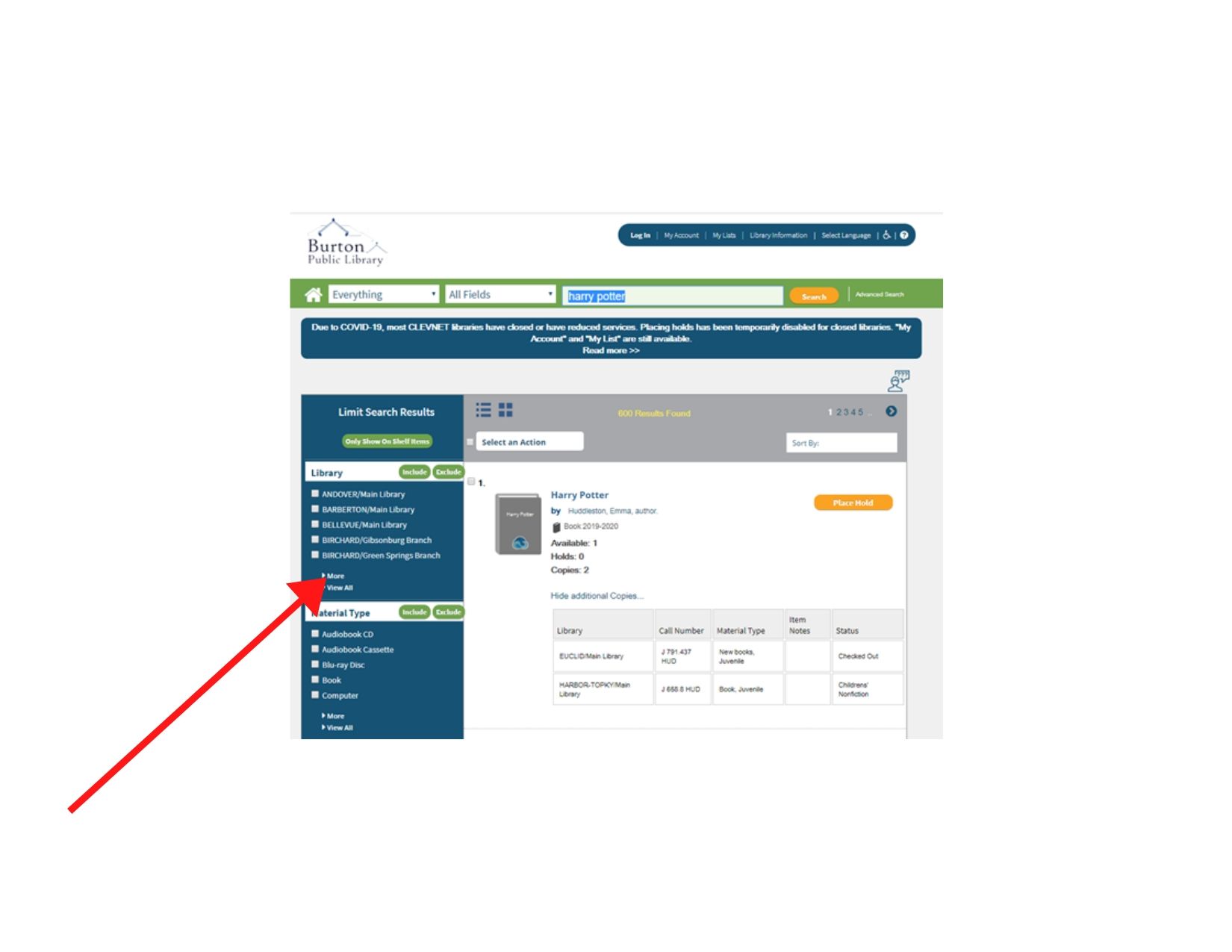 Check the box for "Burton" then click the green "Include" button.